He debuted in the 125cc category in 2003 where he stayed for 6 seasons. He did it on a Honda, Aprilia and Derbi. It was precisely riding the latter when, in 2008, he won the World Championship of the smallest motorcycles.
In 2014, he leapt to MotoGP with Avintia. In 2015 he did not change his team but he did change motorcycles, moving to a Ducati in what would be his last season in the premier class.
MotoGP tester in 2016, in 2017 and 2018 he participated in the World Endurance Championship (FIM EWC), competition in which he participates again this 2019.
2nd World Resistance Championship
2nd Resistance World Championship
125cc World Championship Champion
Category

Sponsorship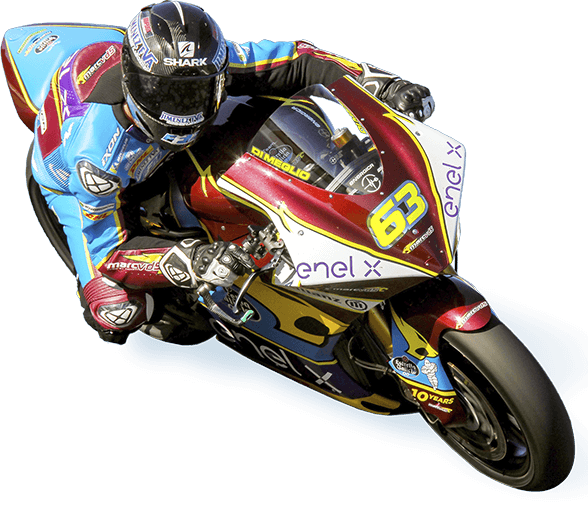 Energica electric Motorbike
Electric motorMaximum power: 100 kW
Maximum speed Over 250 km / h
Electronic control unit ECU Energy System
Battery capacity 20 kwh
Chasis Original Energica frame developed for MotoE steel tubular frame
Transmission by Regina chain
Tires17-inch Michelin tires. Front and rear
Wheelbase1220mm
Suspension Öhlins
BrakesFront Brakes: Double disc Brembo 336 mm, four pistons
Weight Not less than 153kg