At age 6, Xavi started doing motocross and soon progressed until reaching in 2012 the Moto3 FIM CEV.
In 2015 he had his first chance at the Moto2 World Championship. These great performances in both competitions, allowed him to obtain a fixed place in the 2016 World Cup. In 2017, he won his first World Cup podium, finishing second in the Japanese Grand Prix.
Xavi faces this 2019 with the illusion of sharing a team with his friend Alex Márquez and eager to compete with him for the Moto2 Title.
He currently completes the Moto2 team lineup, looking for his great opportunity that will definitely place him among the candidates for victory and the fight for the title.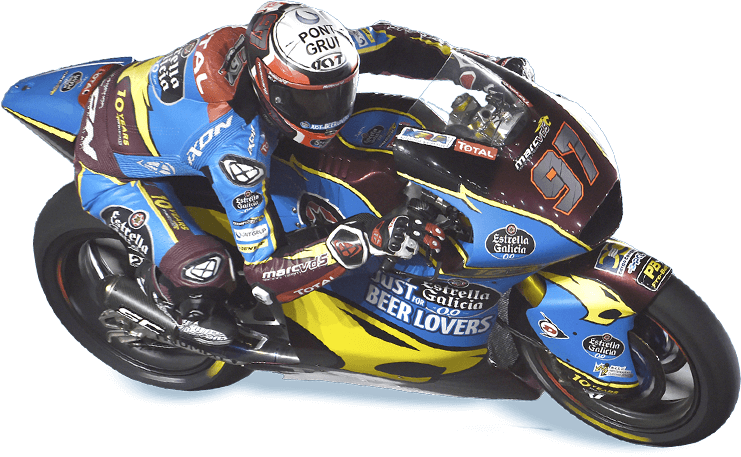 Kalex Triumph
Motor 765cc 4 stroke engine
Frame Aluminum twin spar frame
Transmission six-speed gearbox
Tires 17-inch Dunlop tires. Front and rear
Wheelbase 1350mm
Suspension Öhlins
Brakes Front and rear brakes: Yutaka
Weight 135kg